The Newaygo County Democratic Party believes that people who work hard should have a path to economic security and everyone should be able to live with basic human dignity. We want to protect Newaygo County's farms and rural communities; and we are determined to safeguard our land, water, air and open space. As proud Michiganders, we want to make sure that our children can raise their families here and that they don't have to move away in order to make a living wage.
The Newaygo County Democratic Party is working hard to get candidates elected who share our values of fairness and responsibility, and who are committed to creating a government that is open, honest, responsive, and accountable to the people it serves. Please join us!
SAVE THE DATE!
Newaygo County Democratic Party 2nd Annual Dinner/Silent Auction
Saturday, September 15, 2018 - 6 p.m. to 9 p.m.
Dogwood Center, Fremont
"Catch the Blue Wave!"
Proceeds go to help elect our district candidates
For more information or to donate an item for our silent auction:
Phone: 231-709-9007 | Email: shellross24@gmail.com | www.newaygocodems.org | Facebook
Stop by and visit the new NCDP office at 26 W. Main, Fremont, MI 49412
(Hours 10 am to 4 pm Monday - Friday, entrance and parking at rear of building)
You are welcome to attend the monthly meeting of the Newaygo County Democratic Party. We gather on the second Monday of every month, starting at 5:30 with a social meet and greet, followed by a 6:00 - 7:00 pm meeting.
Meetings are held at

 

Spanky's Pizza

 

in Fremont.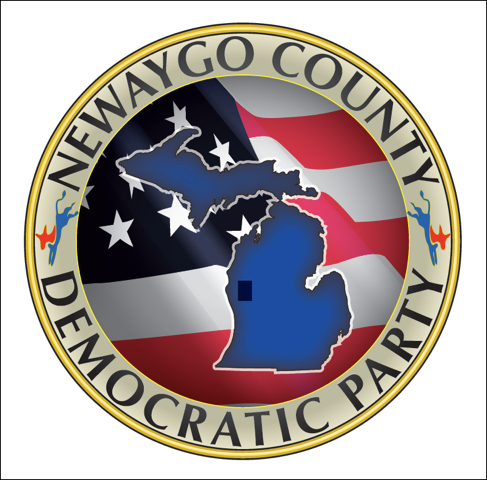 Paid for by the Newaygo County Democratic Party, P.O. Box 157, Newaygo Michigan 49337. Not authorized by any candidate or candidate committee. Solicitations are in behalf of the Newaygo County Democratic Party, not any candidate or candidate's representative. Contributions to the Newaygo County Democratic Party are not tax deductible.